Summer Stage brings community together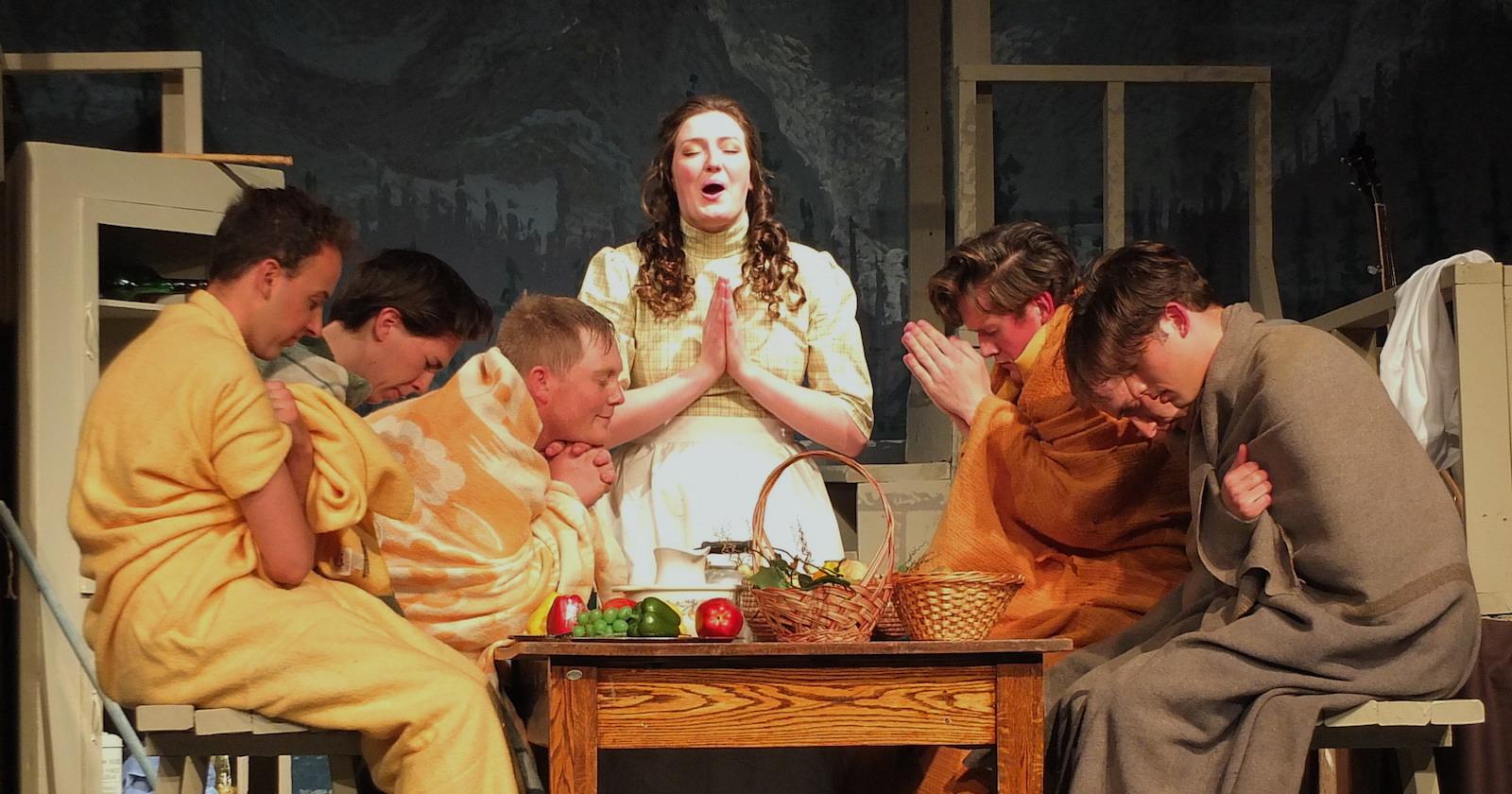 The Landing is alive with the sound of music.
Back for its seventh year, Summer Stage continues to bring high-calibre musicals to audiences from Caronport and away. This year's season featured performances of The Sound of Music and Seven Brides for Seven Brothers, a rousing comedy about romance, family, and well-intentioned kidnapping.
Behind the scenes, dedicated volunteers have worked tirelessly to make it all possible.
"We all join together, help making the set, we paint, we sew the costumes," said Ron de Jager, Music department head. He's just one example of this, having taken on the roles of artistic director, actor, and more. "I made seven dresses last week!" he said.
Casts have brought this same passion to the stage for four weekends in a row.
The experience is priceless, shared Nancy Moffitt, who plays the lead in Seven Brides. "We get practice and coaching in acting, singing, and dancing throughout the summer while performing roles we can add to our performance resumé."
Students also get to be a part of a theatre company unlike any other. "I love the energy and camaraderie that naturally occur when we are all dancing and singing as a cast!" Moffitt added.
A big reason for all the energy onstage is the camaraderie that volunteers share offstage.
"I wouldn't want to miss it," said Sheridan Clifford, one of many alumni returning for the summer season. "It's a highlight of my year to be with these people and to sing this kind of music."
Briercrest's Summer Stage is made possible by the time and talents of over 50 staff, students, alumni, and community members. This year, the list of those involved included a professional choreographer, who helped perfect the dance numbers in Seven Brides.
Their hard work has resulted in another outstanding season. Final performances take place June 7th and 8th. Tickets can be reserved by emailing performingarts@briercrest.ca.